Experts you can trust. Responsiveness you can count on.
We understand your business needs and your urgency to keep your facility running smoothly at all times. TrueSource has a nationwide affiliate network of the most experienced technicians in the trades we service. We respond rapidly in emergency situations, and deliver a superior customer service experience that exceeds expectations on every service call.
Industry Expertise
Our team of more than 25,000 affiliates nationwide have served customers for 40+ years in overhead doors, docks, locks, entrance doors, gates, glass, floor care, emergency preparedness, remediation and plumbing. From design to installation, TrueSource employees build tailored solutions using the latest technology that fit the scale of your business needs.
Industry-Leading Technology
Technology-enabled solutions are the key to improving the efficiency of facility operations. TrueSource offers cutting-edge technology enhancements that are integrated into our customer solutions.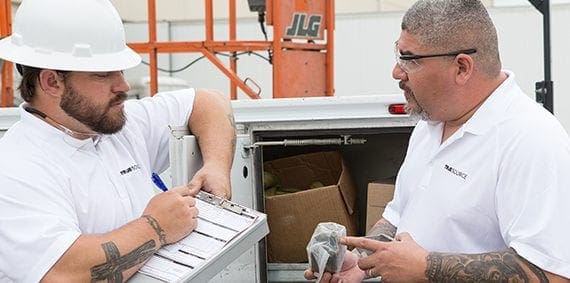 WORK ORDER MANAGEMENT PORTAL
Customers can access data in real time via our self-service customer portal, simplifying workflow and spend management. Affiliate communication is streamlined for fast, effective response and fix-time. Compatible with most commonly used platforms to give customers transparency across their systems.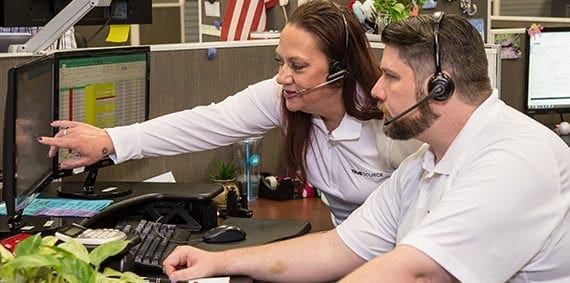 CENTRALIZED MAINTENANCE & SERVICE DATABASE
We route our trade experts to you with consistency and predictability at an effective cost, to empower you with KPI's that lead to improved business performance.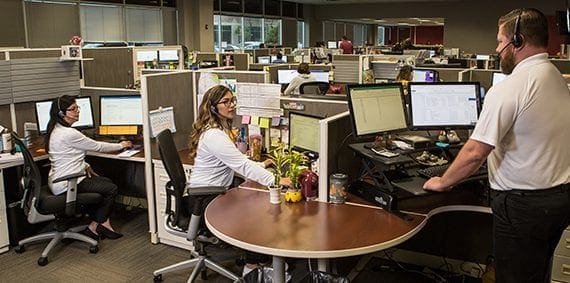 ON-DEMAND ACCESS
Cloud-based portals allow complete access to customer information across all customer call centers in any location, and at any time.
Pricing
Each facility solution is tailored to meet the specific needs of our customer's business. Pricing is determined on an individual basis, and many TrueSource customers find that the value we bring in streamlining facility operations pays for itself.
Trade/Skills
Over 25,000 vetted technicians nationwide are at your service. We choose only the leading experts in your area because their performance is critical to the success of your business. Find TrueSource affiliates skilled in:
National Footprint
Whether we're delivering high-quality solutions to local stores in rural areas, or servicing nationwide corporate accounts in major markets, TrueSource can access customer information on demand, for any location, at any time. It's one of the reasons we've maintained long-standing partnerships with a majority of top 100 retailers and many Fortune 500 companies, continually helping them to meet their facility goals.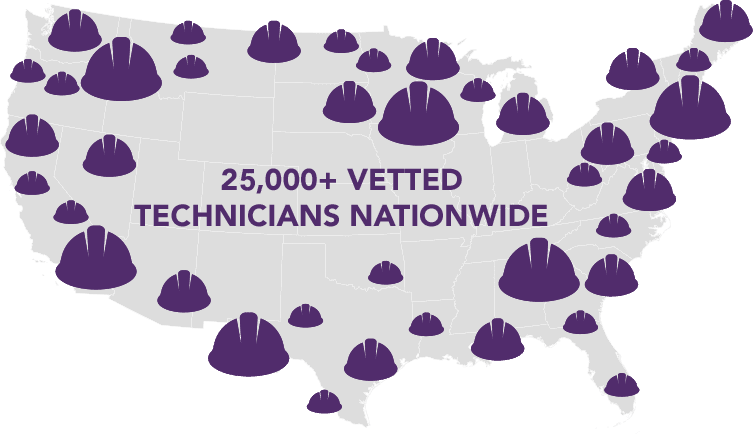 Affiliate Partnerships
TrueSource customers benefit from our affiliate partnerships that we've spent decades developing.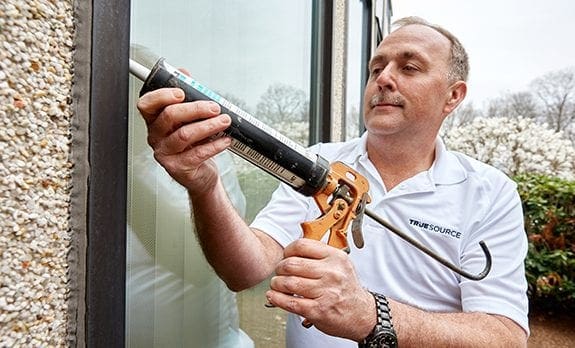 Preferred Affiliates
TrueSource affiliate partners everywhere our customers are located. We understand their areas of expertise, and we match them to the businesses that need their services. In turn, they adhere to our exceptionally high standards and respond quickly to emergencies.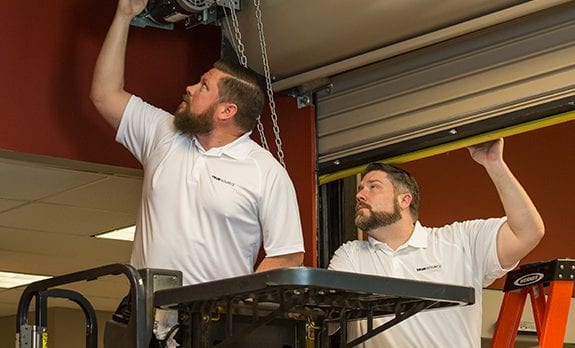 Broad Network of Experts
Our nationwide affiliate network has climbed to over 25,000 vetted technicians that are carefully selected based on their performance, skill level and customer relationships.
Service Call Support
The strong relationship TrueSource has with technicians eases the burden for our customers. From better work order management and the procurement of parts, to rapid break-fix resolution, we ensure fast, friendly service, 100% transparency, and a lesser chance of callbacks.